Allstar Athletics
Cheerleading Training Center
18475 Thompson Court (7800 West)
Tinley Park, IL. 60477
708.532.6506
New Training Facility Features
Custom designed and built for cheerleading
Parent viewing area with full length one-way glass (practices may be closed for viewing based on coach's discretion)
Climate controlled facility, including gym area
Free wireless internet access
Homework room (for all of you who like to spend significant time at the gym)
Professional Sound System
Divided tumbling and cheerleading areas
TWO Cheerleading Floors - Spring and regular
Tumble Trak
Spring floor tumble strip into an in-ground resi-pit
In-ground trampoline
Traveling spotting rig with twisting belts
Various tumbling and training apparatus
Much more.....

Reception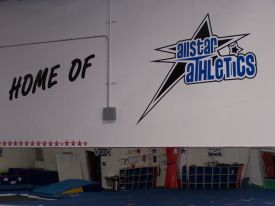 Our new logo. Also note the STARS above the mirrors. Each year we dedicate a STAR to our graduating seniors.
Viewing area with one-way glass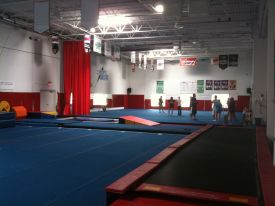 Now Offering Two Cheerleading Floors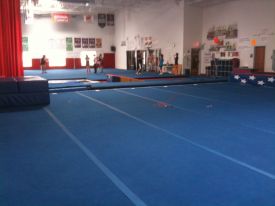 Spring and Regular Cheer Floor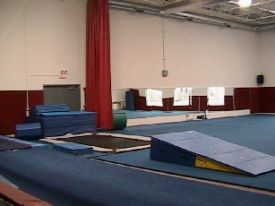 Trampoline and spring floor tumble strip in to
an in-ground resi pit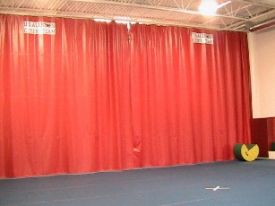 Gym curtain separating cheer practice from tumbling
Facility - 1 to 8 of 8